The Weight of Gold in the Air: The Weight Challenge in the Aerospace Industry
In the air, every kilogram is worth its weight in gold! And literally. In the aviation industry, builders have been struggling with the weight issue for years. Slimming aircraft of unnecessary kilograms is a natural way to increase the efficiency of the machine in flight. It is estimated that one kilogram of aircraft weight is responsible for producing as much as 25 tonnes of carbon dioxide! Reducing the volume of bodies or load-bearing components, while improving performance, is therefore the aerospace industry's main and greatest challenge. One could say, then, that every kilogram in the airspace is as valuable to aircraft designers as gold itself!

     New Horizons in 3D Printing: Multi Jet Fusion in Aerospace
Coming to the aid of the aerospace industry is HP, among others, offering its solution for additive manufacturing of components using Multi Jet Fusion technology. This solution, which involves the selective bonding of powdered plastics, makes it possible to significantly reduce the weight of aircraft structural components. Printed components made from polyamides are not only much lighter than their counterparts produced using conventional technologies, but also perform very well in terms of strength. A major advantage of incremental technologies such as SLS or MJF is the ability to produce parts with very complex geometries, which ultimately helps to maintain strength and even improve it, while reducing the weight of the part, even by more than 70%!

     Manufacturing Revolution in the Aerospace Industry: 3D printing at Airbus Aerospace
Global aerospace giant Airbus has been betting on 3D printing for years, but in 2021 it has significantly remodelled its technological process to include full-scale additive technologies. The cabin trims and baggage compartments on models such as the A320 and A350, which we are now familiar with, are now being manufactured using 3D printing. It is estimated that more than 70 per cent of all aircraft, including not only passenger but also transport and military aircraft, now have a significant amount of incremental detail.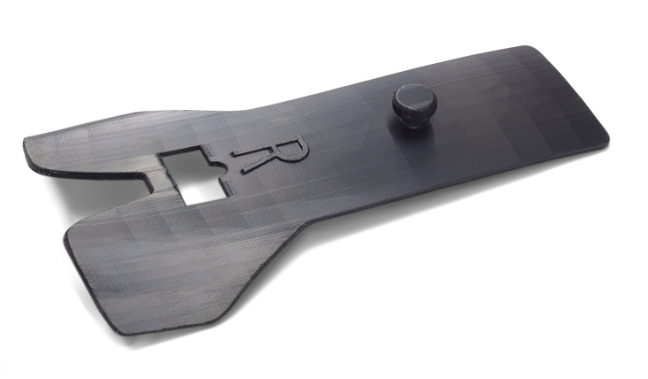 Dawid Boratyński