COLLABORATION BETWEEN HP, DECATHLON AND LONATI GROUP ON SPORTS SHOES MADE WITH 3D PRINTING TECHNOLOGY
HP, Decathlon and Italian company Lonati – known for its leadership in the textile machinery sector – unveiled a sustainable footwear manufacturing concept at this year's ITMA show in Milan.
The innovative design of the Sneakers includes a midsole and outsole produced using the HP Jet Fusion 5200 3D printer from thermoplastic TPU material, whose primary characteristic is its high elasticity resembling rubber. Thus, it was chosen for its ability to create components that provide cushioning and flexibility, which is crucial in athletic footwear. The shoe's upper is constructed using a "sock" produced by Lonati and their knitting machines, such as the XT-MACHINE and Double Cylinder E1530XS.
While 3D printed midsoles began to hit mass production a few years ago, the upper parts of the shoes have been a challenge. Previously, fully 3D printed shoes made of foam-like materials solved this problem for individual production, but were less suitable for mass production. Industrial knitting combined with 3D printing may be the answer, as demonstrated by the collaboration between Decathlon, Lonati Group and HP.
Traditional shoe manufacturing, especially in terms of the sole, is environmentally demanding and makes it difficult to repair or recycle. Glueless bonding allows for easy repair, as the midsole can be separated from the upper, allowing for thorough repairs without having to throw away the entire shoe. In addition, the use of a single material improves recyclability. And shorter supply chains result in lower CO2 emissions and support local economies. The manufacturing process itself enables inventory optimization and on-demand production, reducing waste. The collaboration also underscores the advantages of additive technologies in terms of personalization, design and comfort.
According to SmarTech Analysis, it is projected that with the combination of the technologies in question, the additive shoe manufacturing sector could generate $4.2 billion in revenue by 2025.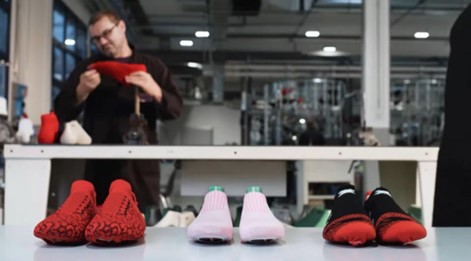 New sports shoes developed by Decathlon in collaboration with HP and Lonati
FIRST SHOES PRINTED USING MJF 3D TECHNOLOGY
It is worth mentioning that the above project, is not HP's first approach to footwear manufacturing. Back on September 21, 2020, HP unveiled its first running shoes. The shoes had a lightweight upper similar to the adidas Futurecraft model, and impressed with their energy return capability and effective cushioning, at a light weight of just 200 grams.
These were the first running shoes to be developed using HP's MJF 3D technology. HP has prioritized the development of the footwear field, considering it a key area for mass production using additive printing. The concept was to create customized shoes that can be produced through 3D scanning and printing. As part of the Fitstation platform, HP is developing advanced technologies to scan feet, analyze how people walk and create digital 3D models of their feet. This makes it possible to design and print personalized insoles that fit perfectly into any type of footwear. With FitStation technology, the entire measuring and scanning process can take just a few minutes.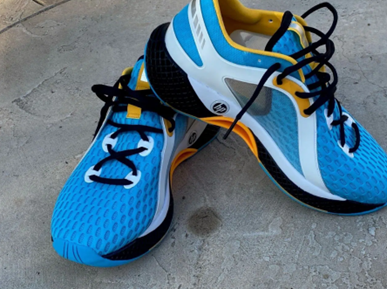 PERSONALIZED SHOE INSOLES
Two years earlier, with HP Multi Jet Fusion technology, iOrthotics used innovative 3D scanning and 3D printing methods to produce the insoles. This allowed them to be more accurate than before, while providing patients with faster improvements in foot function and, most importantly, greater comfort.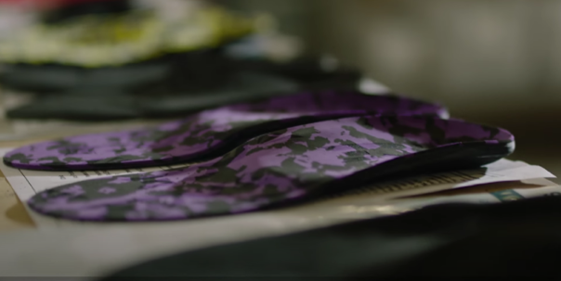 Learn more about FitStation, a revolution in footwear manufacturing here: https://youtu.be/_l2l5jJfvEo 
Marta Frankowicz